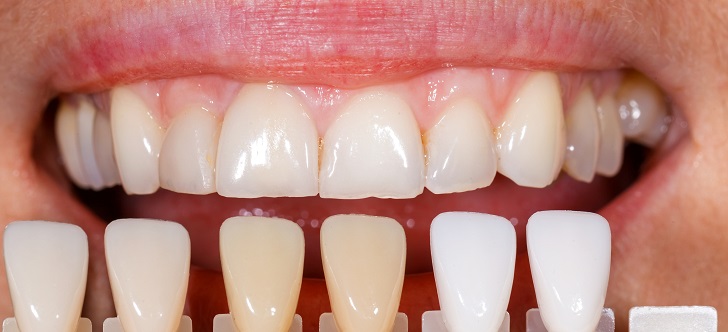 Porcelain Veneers
Veneers represent a thin, strong and durable shell made of porcelain. They are designed to fit over the surface of the tooth/teeth. Dental veneers are commonly used dental treatment that can improve the appearance of teeth and the look of patients' smiles. There is more than one reason why people may need veneers.
First of all, some people have genetically inherited poor appearance of teeth like gaps, teeth with unusual shapes, discoloured areas etc. In addition, the use of antibiotics in the childhood can leave stains on the teeth. Certain traumas can lead to cracks, discolouration, and cracks. Finally, there's a wear and tear factor that can contribute to the poor appearance of your teeth. All these things can be resolved with the help of veneers. You can get the best veneer treatment at Allen House Dental.
Typically, it takes two or three visits to finish this treatment. Everything should be finished after two or three weeks. If everything goes well, the veneers should last up to 15 years. However, there are many factors that contribute to their longevity. Proper and regular care and maintenance is very important in this case.
High Quality Veneers
In case you have chipped, discoloured, crooked or cracked teeth and you want to get a lovely smile then veneers may be the perfect solution for your teeth. The porcelain veneers provided by our dentists at Allen House Dental are made in the United Kingdom. They are known for their high quality because they are based on premium porcelain material.
We encourage all the patients that have problems with their teeth to schedule an appointment and get a free consultation in our clinic. During the consultation, our specialists will highlight the features and all the advantages that you can get from veneers. Of course, they will also find out whether you are a suitable candidate for a procedure like this.
At Allen House Dental your veneer treatment will be conducted by one of our qualified, experienced and professional cosmetic dentists. They work very closely with dental technicians in order to ensure that the veneers will fit your teeth perfectly.
There is no reason to hide your teeth and keep your smile to yourself. Start smiling and show your natural beauty with the help of our veneer procedure.
Get In Touch
Call Allen House Dental today and schedule a consultation.You can send us an email at info@allenhousedental.co.uk, call us on 01270 581024 or drop us a line on our Facebook page. We are waiting for you!
This form collects your name, email and phone number so we can contact you regarding your enquiry about our services. Please check our
Privacy Policy
for full details on how we protect and manage your submitted data.
Make An Appointment Today!
Call Us On 01270 581024