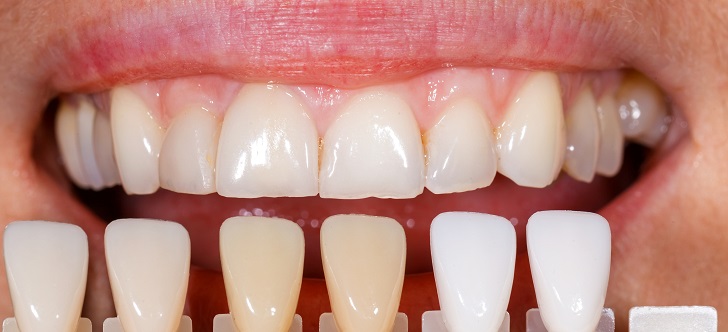 Porcelain Veneers, Crewe
Some common dental problems that our patients come in for is discolored teeth, gaps, cracks, or teeth that stand out because they are not regularly shaped. At Allen House Dental we have been improving our patients' smiles with a variety of treatment options, and one of the successful ways people can make their smile shine is using porcelain veneers.
What are veneers?
Veneers are made to fit over the surface of a tooth or several teeth to improve their appearance. They are made from porcelain and are thin but very strong and durable. With our team at Allen House Dental, you can get the best veneers in Cheshire. Whether you have some specific damage you want to improve, some staining to hide or just general wear and tear you are tired of seeing, we can help. The process itself is available which is not complicated, and veneers are made to fit securely and comfortably.
See quick results!
Once we have fitted your veneers you see an intimidate improvement in the appearance of your smile! They hide all the things you do not like about your teeth and give you natural, cleaner and brighter looking teeth. When your teeth look as great as this, it is easy to see why so many of our patients feel a great boost in confidence and are ready to take on the world!
No more closed mouth smiles and feeling like you have to be reserved because of imperfect teeth. After just two to three visits with our experts, leave Allen House Dental smiling with confidence and pride.
Best Veneers in Cheshire offer!
Our professional team has more experience in veneers than any other dentist in Crewe. Our veneers are the best there are, made here in the UK using only premium quality porcelain. We are happy and excited to offer patients a free consultation with us during which we can talk about veneers, whether that is the best option for you, and the advantages they offer. Allen House Dental are also committed to making sure you know how to best look after your veneers as they last up to 15 years.
Affordable and cost-effective
VVeneers are an effective and affordable way to get the smile of your dreams. Most of us have something about our teeth that we wish was different. Getting veneers from a highly qualified dentists is a great option. Talk with us about finance options and we can help. If you have any questions for us please ask, we are happy to answer any queries.
Get In Touch
Call Allen House Dental today and schedule a consultation. You can send us an email at info@allenhousedental.co.uk, call us on 01270 581024 or drop us a line on our Facebook page. We are waiting for you!
This form collects your name, email and phone number so we can contact you regarding your enquiry about our services. Please check our
Privacy Policy
for full details on how we protect and manage your submitted data.
Make An Appointment Today!
Call Us On 01270 581024