Rashi Goel
Dentist
Rashi Goel qualified as a dental surgeon from North India in 2003.
Rashi worked for 3 years in a very reputed dental hospital in North India when she got married and moved to UK in 2006 and has been working in UK as a dentist mainly in NHS sector.
Rashi is passionate about dentistry and strives to provide the highest standard of dental care in a friendly and welcoming environment.
Rashi lives with her family in Surrey and outside of dentistry, she enjoys painting and listening to music as well as spending time with her family and friends.
Rashi can be contacted directly on rashi@allenhousedental.co.uk.
Dr Rashi Goel GDC number: 238817
Teodora Ruscheva
Dentist
My name is Teodora, but everyone calls me Teddy. I have graduated dentistry from the Medical University in Sofia (Bulgaria) in 2006. Since then I have passionately practiced the profession and I continuously update my skills and knowledge. I have a special interest in Cosmetic dentistry and perfection is my main driving force.
I listen to my patients' needs and concerns and always give my best to achieve the most suitable outcome for everyone. My moto is '' If there's a will, there's a way''. I have been practicing in England for over 8 years and have lived in the Stoke-on-Trent area for over 6 years. I am a communicative and open person. I like spending time with my family and friends. I have two girls (4 and 11) and they occupy most of my time at home. I like reading books, watching sports and outdoor activities. I am a full member of BACD (British Academy of Cosmetic Dentistry- https://bacd.com/) and I was finalist in two categories in the Aesthetic Dentistry Awards 2018 (tooth whitening and restorative full mouth rehabilitation).
Dr Teodora Ruscheva DDM GDC Number: 178933
Veselin Bachvarov
Dentist
Veselin qualified in Sofia, Bulgaria in 2006 where he worked in a private practice until 2010. He and his family then moved to England and started work in Newton Abbot. Veselin is very experienced in restorative dentistry and has a special interest in Endodontics and Periodontology. These branches of dentistry are responsible for the treatment of dental decay, gum disease and root canal infections.
All these treatments aim to provide long term preservation of the natural teeth, helping to retain and improve their aesthetics. Veselin attends many lectures and seminars to always keep up to date with the latest technological development in dentistry. He enjoys working in general dental practice treating all members of the family.
He has a conservative approach to dentistry and feels it is important that patients understand their diagnosis and that their expectations are realistically met. Veselin enrolled in an MSc Endodontic postgraduate program in 2014 and has started a Postgraduate certificate in Periodontology. Veselin enjoys socialising with friends and family and exploring different cultures.
Dr Veselin Bachvarov DDM GDC Number: 190276
Bharat Goel
Business Development Partner
Bharat Goel is the business development partner to Allen House Dental practice. He comes with a wealth of experience in different sectors of IT, Property Development and Dental Practices where he worked as a Business Development consultant.
I am qualified BAMS Practitioner from India migrated to UK to pursue my career in Finance & Management Consultancy. I successfully completed my MBA from University of East London with distinctions and continued professional career in CIMA at strategic level.
Bharat can be contacted directly on Bharat@Goels.co.uk.
Lynn Birtles
Practice Manager
Lynn started her dental career at Allen House in 1993 as a dental nurse and receptionist. She was appointed Practice Manager in 2003. Lynn is in charge of the day to day running of the practice, clinical governance and staffing. Her main priority is focusing on customer care and ensuring the happiness of patients and staff.
Lynn has a keen interest in herbal medicine and is a qualified practitioner in Angelic Reiki, Indian Head Massage and Bars Therapy (Access Consciousness).
Lynn can be contacted directly on practicemanager@allenhousedental.co.uk.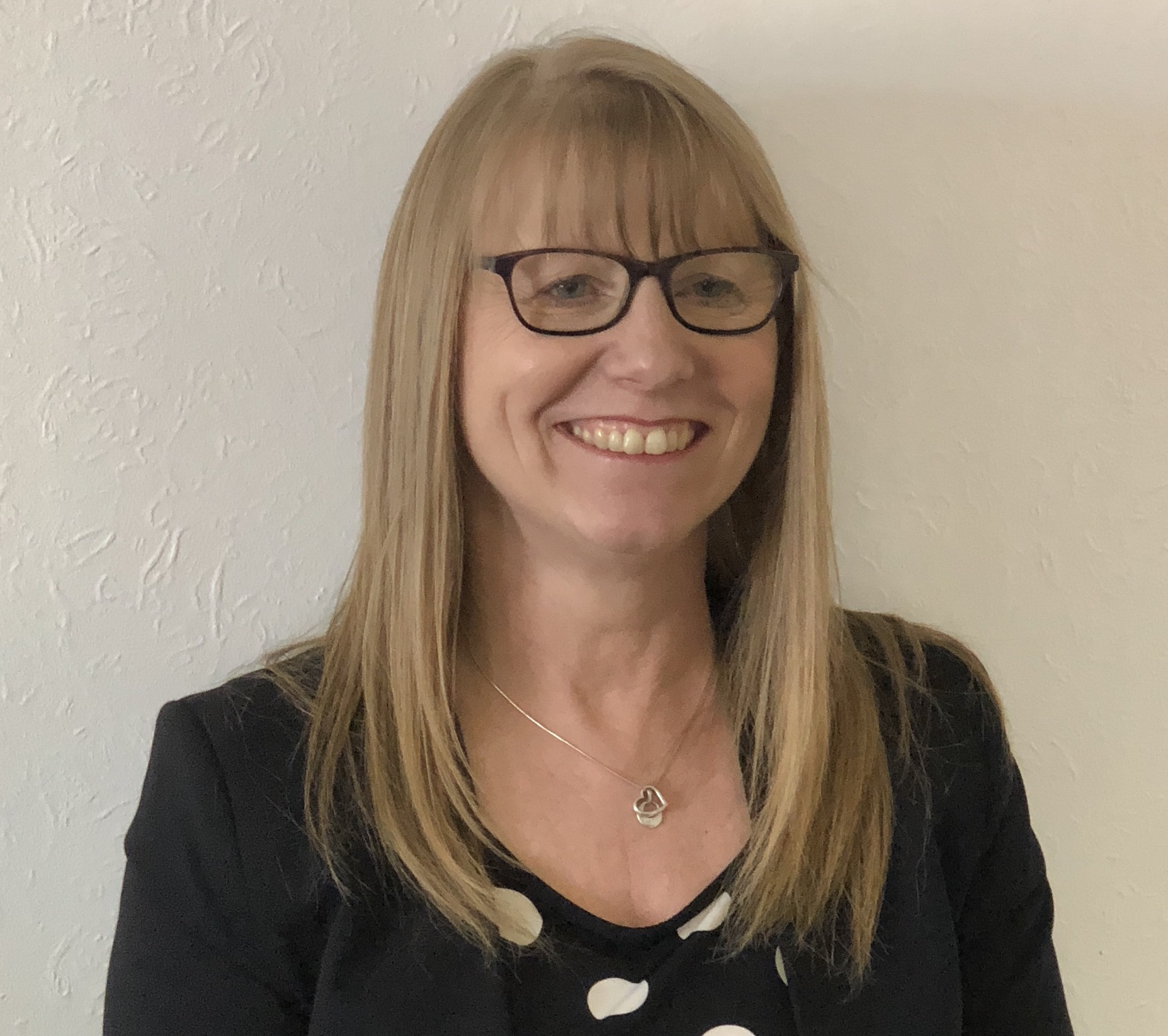 Janice Lea
Senior Administrator / Receptionist
Janice has over 25 years experience in finance, accountancy and office management. She joined the Allen House team in 2009. Janice is also our lead receptionist. She is involved in the running of the front desk, booking appointments and answering your email and telephone enquiries.
Janice is just a phone call away to give you any further information on our products and services. Janice enjoys the great outdoors including rock climbing, fell walking and camping. She loves cooking and spending time with her family.
Janice can be contacted directly on office@allenhousedental.co.uk.
Francesca Giglia
Dental Nurse
Francesca joined the practice in 2007 having gained her City and Guilds Level 3 NVQ Dental Nursing in 2009. Fran works closely with both the dentists and therapists and is always on hand to help and support patients.
Fran is also our lead clinical governance nurse and involved with our regular audits and patient surveys. She enjoys the outdoor, walking and is a keen dress maker.
Francesca Giglia GDC Number: 186765
Franchesca Perks
Dental Nurse
Franchesca has over 18 years experience as a qualified dental nurse having worked in both the Private and NHS sector. She has additional certification in radiography, impression taking and has extensive experience in intravenous sedation.
Fran is great at putting nervous patients at ease and always ensures the quality of care to her patients. In her spare time she loves spending time with family, reading and keeps fit with Zumba.
Franchesca Perks GDC Number: 143235
Rebecca Newbold
Hygienist / Therapist
Rebecca qualified from The University of Leeds in 2006 with a degree in Medical Microbiology and took a further degree in Dental Hygiene and Therapy with the University of Teesside, graduating with a first in 2015. Since qualifying, she has expanded her dental knowledge even further, undertaking a number of courses in periodontal disease, implant maintenance, restorative treatments and tooth whitening.
Within the practice, Rebecca plays both a preventive role, educating patients on diet and dental care routines to help improve and maintain oral health, and a practitioner role, treating periodontal disease and carrying out restorations, routine hygiene appointments, and tooth whitening. Rebecca enjoys helping those who may be anxious about their visit to overcome any fears or phobias and also enjoys seeing the growing confidence within those patients from appointment to appointment. Rebecca feels that it is important that patients understand clearly any problem areas within the mouth and takes the time to explain and educate patients on their oral health care. In her spare time, Rebecca enjoys art and crafts, cooking and both listening to and playing music as part of an orchestra.  Most of all, Rebecca enjoys travelling and exploring new places.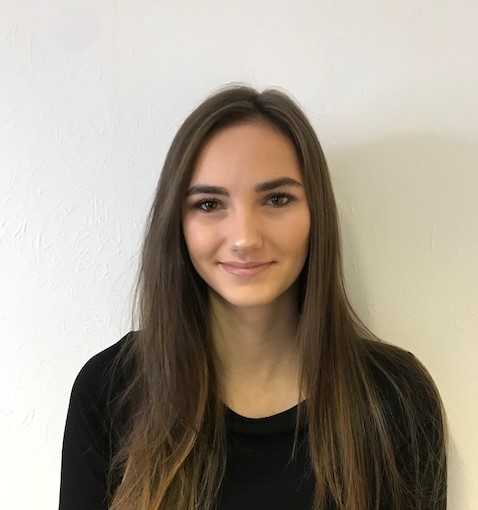 Skye Whitehall
Dental Receptionist
My name is Skye and I am ready to begin my career in General dentistry so, decided to become a Dental Receptionist in Allen House, Crewe.
I am a fresh graduate from South Cheshire College successfully completing my Diploma in Health and Social care. I passed my college with Distinctions. I have worked as an Assistant Manager prior to joining Allen House Dental Practice.
I love baking cakes and spending time with my friends. I am very polite, friendly and will assist you in the day-to-day scheduling of appointments and dealing with any enquiries over the phone/email.
This form collects your name, email and phone number so we can contact you regarding your enquiry about our services. Please check our
Privacy Policy
for full details on how we protect and manage your submitted data.
Make An Appointment Today!
Call Us On 01270 581024