Rashi Goel
Dentist
Rashi Goel qualified as a dental surgeon from North India in 2003.
Rashi worked for 3 years in a very reputed dental hospital in North India when she got married and moved to UK in 2006 and has been working in UK as a dentist mainly in NHS sector.
Rashi is passionate about dentistry and strives to provide the highest standard of dental care in a friendly and welcoming environment.
Rashi lives with her family in Surrey and outside of dentistry, she enjoys painting and listening to music as well as spending time with her family and friends.
Rashi can be contacted directly on rashi@allenhousedental.co.uk.
Dr Rashi Goel GDC number: 238817
Mahyar Mahmoodian Asl
Dentist
Mahyar qualified from the Lithuanian University of Health and Sciences. Following some post-graduate training and a position as an associate dentist in Lithuania, he relocated to the UK in 2016.
Since moving, Mahyar has worked in north Wales, whilst continuing his post graduate studies. He has completed a one-year program in
'Contemporary Restorative and Aesthetic Dentistry', 'implantology year course' and 'advanced implantology course' as well as several short courses on short orthodontics, oral surgeries and endodontics.
Whilst not at work, Mahyar loves cooking, swimming, reading as well as music.
DDM Lithuania 2015
GDC No: 261639
Aiman Sinjab
Dentist
I'm Dr Aiman Sinjab and I've been practising General Dentistry for over 22 years, of which 11 years mainly Private Dentistry in UK.
Since I graduated in 1996 BDS (SLAM U Katowice – Poland) I had my own successful practice in partnership since 2001, till I decided to relocate to UK in 2007.
I am very passionate about my profession especially Cosmetic Dentistry to see the results in beautiful smile on my patient's faces. I have successfully completed Cosmetic and Restorative Dentistry from UCL University in London, UK. This included new technique crowns bridges veneers, using face bow, crown lengthening, Soft Laser in Dentistry, finally having my own Biolase, (easilys) in 2003.
I have also completed Endo course new rotary technique from Nottingham 2014; Porcelain bridge implant undramatically way of filling missing tooth, (using glass fiber) – CEREC; new porcelain technique 2014
I have a special interest in swimming, traveling and good food.
Looking forward to seeing you at the Allen House Dental.
Dr Aiman Sinjab GDC Number: 107357
Teodora Ruscheva
Dentist
My name is Teodora, but everyone calls me Teddy. I have graduated dentistry from the Medical University in Sofia (Bulgaria) in 2006. Since then I have passionately practiced the profession and I continuously update my skills and knowledge. I have a special interest in Cosmetic dentistry and perfection is my main driving force.
I listen to my patients' needs and concerns and always give my best to achieve the most suitable outcome for everyone. My moto is '' If there's a will, there's a way''. I have been practicing in England for over 8 years and have lived in the Stoke-on-Trent area for over 6 years. I am a communicative and open person. I like spending time with my family and friends. I have two girls (4 and 11) and they occupy most of my time at home. I like reading books, watching sports and outdoor activities. I am a full member of BACD (British Academy of Cosmetic Dentistry- https://bacd.com/) and I was finalist in two categories in the Aesthetic Dentistry Awards 2018 (tooth whitening and restorative full mouth rehabilitation).
Dr Teodora Ruscheva DDM GDC Number: 178933
Bharat Goel
Business Development Partner
Bharat Goel is the business development partner to Allen House Dental practice. He comes with a wealth of experience in different sectors of IT, Property Development and Dental Practices where he worked as a Business Development consultant.
I am qualified BAMS Practitioner from India migrated to UK to pursue my career in Finance & Management Consultancy. I successfully completed my MBA from University of East London with distinctions and continued professional career in CIMA at strategic level.
Bharat can be contacted directly on Bharat@Goels.co.uk.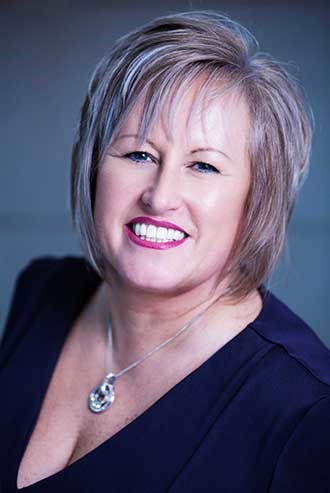 Kay Fallows
Practice Manager
Kay Fallows is the CQC registered practice manager for Allen House Dental Practice, where Kay leads the highly skilled team of staff and also assists in being compliant within the practice.
Kay has worked within the dentistry field for 32 years, equating to the majority of her working career. Kay holds a wealth of experience having worked with in all aspects of the dentistry field, starting her career working within a specialist orthodontic practice and gaining the national diploma 'Dental Surgery Assistant' qualification during this placement. She has been fortunate to work within both NHS and Private dentistry, managing and developing a dental practice to a 'Specialist Referral Centre of Excellence'. Kay has not only been a manager but also a trainer for managers and support staff within the dentistry field, gaining her NVQ Level 3 in Management qualification.
Away from the practice, Kay enjoys spending her private time with her husband Martin, daughter Mia and family pets Boogie and Tito. Kay spends her time taking her Siberian Husky dog on long walks, cooking, going to the cinema, swimming, travelling with her family and generally spending valuable time with her daughter.
Kay can be contacted on email: practicemanager@allenhousedental.co.uk
Lynn Birtles
Office Manager
Lynn started her dental career at Allen House in 1993 as a dental nurse and receptionist. Lynn oversees the reception and looks after the office and day to day running of the practice. Her main priority is focusing on customer care and ensuring the happiness of all patients.
Lynn has a special interest in herbal medicine and is a qualified practitioner in Angelic Reiki, Indian Head Massage and Bars Therapy (Access Consciousness).
Lynn can be contacted directly on office@allenhousedental.co.uk.
Francesca Giglia
Dental Nurse
Francesca joined the practice in 2007 having gained her City and Guilds Level 3 NVQ Dental Nursing in 2009. Fran works closely with both the dentists and therapists and is always on hand to help and support patients.
Fran is also our lead clinical governance nurse and involved with our regular audits and patient surveys. She enjoys the outdoor, walking and is a keen dress maker.
Francesca Giglia GDC Number: 186765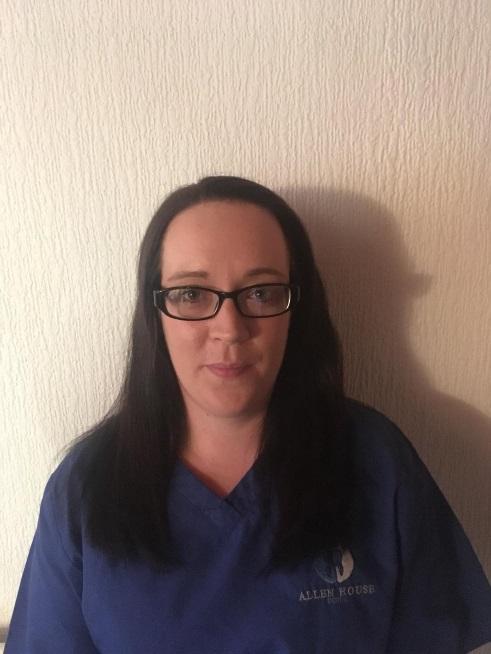 Sarah Arden
Dental Nurse
Sarah joined the practice in June 2015, gaining her city and guilds NVQ level 3 diploma in dental nursing back in June 2017, Sarah also loves spending time on the reception and is able to manage all aspects of the practice being a valued member of staff.
Sarah is very friendly, kind hearted and always gives patient a warm welcome. She is always there to help patients with her friendly and "To-Do" attitude.
Sarah is also a qualified first Aider at Allen House Dental and she enjoys spending time with family, cooking and exploring outdoor fun with her children.
GDC number: 270532
Samantha Curtis-Smith
Hygienist / Therapist
Samantha's career in dentistry began in 2007 when she trained and became a qualified dental nurse. Her passion for helping people contributed to her achieving a combined diploma in dental therapy and hygiene in 2012, graduating with distinctions and achieving an award for clinical excellence.
Samantha has agreed to join us at Allen House Dental Practice in Crewe recently and reassured to provide a combination of restorative dental treatments and hygiene therapy to all our patients to help ensure that our patients remain healthy and smiling.
In her spare time, Samantha enjoys spending time with her miniature dachshund Phoebe and travelling with her husband. She has travelled the famous mother road Route 66 three times.
Qualifications: Combined Diploma in Dental Therapy & Hygiene Liverpool 2012, NVQ L3 Dental Nursing & VRQ L3 Dental Nursing City & Guilds 2009
GDC number: 175527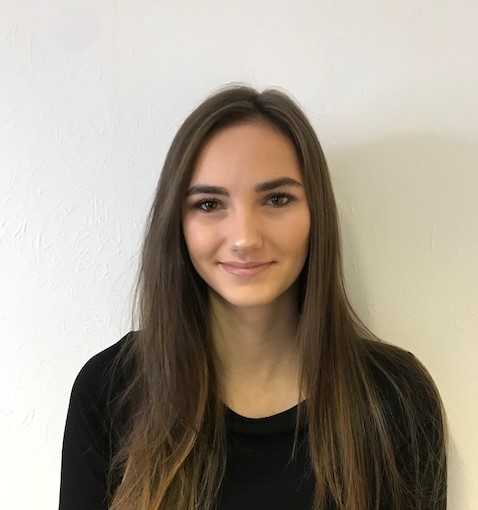 Skye Whitehall
Trainee Dental Nurse
My name is Skye and I am a fresh graduate from South Cheshire College successfully completed my Diploma in Health and Social care.
I passed my college with Distinctions. I have worked as an Assistant Manager prior to joining Allen House Dental Practice. It's now been a year working at Allen House which I thoroughly enjoyed .
I was offered to pursue my career by undergoing Dental Nurse Training which I felt as an opportunity and look forward to become a qualified Dental Nurse in near future.
I am very polite, friendly and assist both Reception and our Dentist's team in our day-to-day working. Whilst undergoing Dental Training, I continue occasionally working on the reception scheduling patient appointments and dealing with any phone/email enquiries.
Rachel Stubbs
Receptionist
I started my working career in the dental industry over 15 years ago with Allen House as a receptionist/ dental nurse.
Since then I have also worked in the leisure industry being a supervisor for a large hotel chain and a customer service assistant for a large retail company.
It was quite pleasant to return back to Allen House Dental as a Receptionist. I will ensure my dedicated support to all our patients'  day to day enquiries, appointment book & reschedule; making sure you are given the best possible customer service.
I enjoy spending time with my family in particular going on days out and travel.
This form collects your name, email and phone number so we can contact you regarding your enquiry about our services. Please check our
Privacy Policy
for full details on how we protect and manage your submitted data.
Make An Appointment Today!
Call Us On 01270 581024