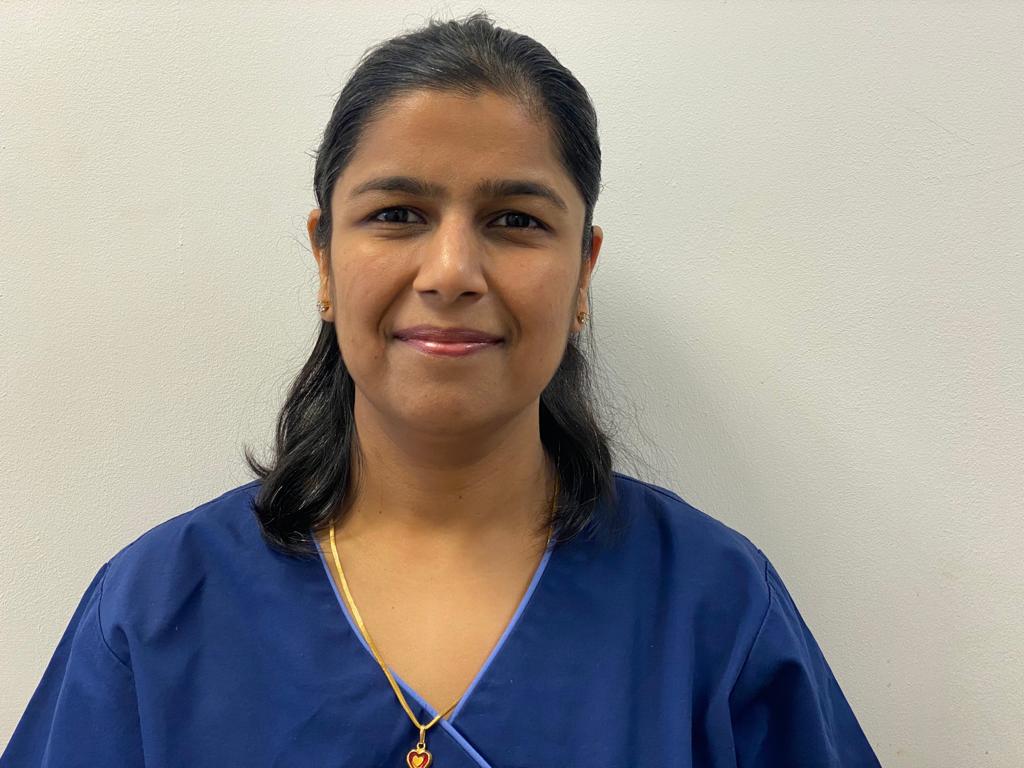 Dr Rashi Goel
Principle Dentist
Rashi Goel qualified in 2003 as a dental surgeon from Punjab, India. Rashi was born and brought up in Punjab.
Rashi worked for 3 years in a very reputed dental hospital in North India when she got married and moved to UK in 2006 and has been working in UK as a dentist mainly in NHS sector.
Rashi is very passionate about dentistry and strives to provide the highest standard of dental care in a friendly and welcoming environment.
Rashi lives with her family in Surrey and outside of dentistry, she enjoys painting and listening to music as well as spending time with her family and friends.
Rashi can be contacted directly on rashi@allenhousedental.co.uk.
GDC number: 238817
Dr Aiman Sinjab
Dentist
I'm Dr Aiman Sinjab and I've been practising General Dentistry for over 22 years, of which 11 years mainly Private Dentistry in UK.
Since I graduated in 1996 BDS (SLAM U Katowice – Poland) I had my own successful practice in partnership since 2001, till I decided to relocate to UK in 2007.
I am very passionate about my profession especially Cosmetic Dentistry to see the results in beautiful smile on my patient's faces. I have successfully completed Cosmetic and Restorative Dentistry from UCL University in London, UK. This included new technique crowns bridges veneers, using face bow, crown lengthening, Soft Laser in Dentistry, finally having my own Biolase, (easilys) in 2003.
I have also completed Endo course new rotary technique from Nottingham 2014; Porcelain bridge implant undramatically way of filling missing tooth, (using glass fiber) – CEREC; new porcelain technique 2014
I have a special interest in swimming, traveling and good food.
Looking forward to seeing you at the Allen House Dental.
Dr Aiman Sinjab GDC Number: 107357
Dr Moji Adeyoyin
Dentist
Hi I am Moji ,I qualified from Manchester dental hospital in 1997 and settled in the Northwest.
I enjoy a full range of treatments of postgraduate training including restorative and Implant training and I keep attending courses to keep up to date with current practice.
I enjoy transforming  smiles  this also includes, using systems such as  Invisalign , six months smiles and other teeth straightening systems.
I find it quite rewarding seeing anxious patients overcoming their fear of dentistry. I enjoy travelling, cooking various exotic cuisines and singing and spending time with my family.
Dr Moji GDC number: 73949
Pratichi
Hygienist/Therapist
Hello! I am Pratichi. I recently acquired the privilege to work as a Dental Hygienist in the UK and I am thrilled to be working with the lovely team at Allen House Dental Practice. I graduated from Manipal University in India in 2018 and moved to the UK to pursue Dental Hygiene and Therapy. I have a special interest in periodontology as I believe it is the foundation of dentistry. As hygiene focuses predominantly on prevention, I am very passionate about helping my patients prevent gum disease and retain their oral health for the longest possible time through education, awareness and the right treatment.
When I am not working, I thoroughly enjoy reading, baking, catching up on my favourite shows and spending time with dogs.
Looking forward to seeing you at Allen House Dental Practice and providing you with the best possible treatment as per your needs.
Bharat Goel
Business Partner
I am Director and founder of Goel Consultancy Services Ltd established in 2013; along side being the business partner for Allen House Dental practice. I successfully completed my Medicine Degree (BAMS) from North India followed by career in Finance & IT based MBA from University of East London with distinction and continued growth in Dental profession. I have 20+ years of experience in different sectors of Corporate Finance, IT, Estate Management and managing Dental Practices where I have majorly worked as a Business Analyst & IT Consultant.
 I am very ambitious and a B+ve attitude person with an intention to grow within Dental industry over the next 20 years of my life. 
My principle of life is, "Where there is a will, there is a way" !! 
Bharat can be contacted directly on Bharat@Goels.co.uk.
Francesca Giglia
Dental Nurse
Francesca joined the practice in 2007 having gained her City and Guilds Level 3 NVQ Dental Nursing in 2009. Fran works closely with both the dentists and therapists and is always on hand to help and support patients.
Fran is also our lead clinical governance nurse and involved with our regular audits and patient surveys. She enjoys the outdoor, walking and is a keen dress maker.
Francesca Giglia GDC Number: 186765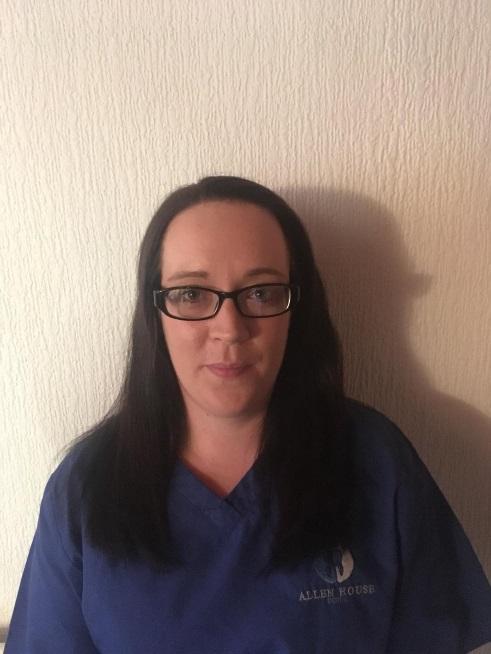 Sarah Arden
Dental Nurse
Sarah joined the practice in June 2015, gaining her city and guilds NVQ level 3 diploma in dental nursing back in June 2017, Sarah also loves spending time on the reception and is able to manage all aspects of the practice being a valued member of staff.
Sarah is very friendly, kind hearted and always gives patient a warm welcome. She is always there to help patients with her friendly and "To-Do" attitude.
Sarah is also a qualified first Aider at Allen House Dental and she enjoys spending time with family, cooking and exploring outdoor fun with her children.
Sarah Arden GDC number: 270532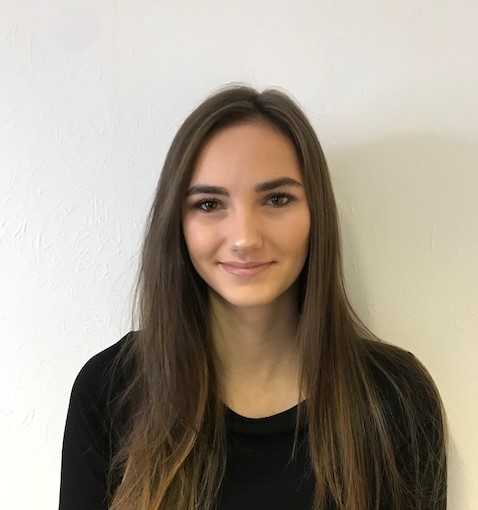 Skye Whitehall
Trainee Dental Nurse
My name is Skye and I successfully completed my Diploma in Health & Social Care with Distinctions from South Cheshire College.
Prior to joining Allen House Dental Practice, I worked as an Assistant Manager. It's now been more than a year working at Allen House which I thoroughly enjoyed .
I am currently undertaking my Dental Nurse Training and look forward to becoming a qualified Dental Nurse in the near future.
I am very polite, friendly and assist both Reception and our Dentist's team in our day-to-day practice work. I am happy to assist you with scheduling your appointments and dealing with any phone/email enquiries.
In my spare time, I enjoy baking, going to gym and spending time with family and friends.
This form collects your name, email and phone number so we can contact you regarding your enquiry about our services. Please check our
Privacy Policy
for full details on how we protect and manage your submitted data.
Make An Appointment Today!
Call Us On 01270 581024